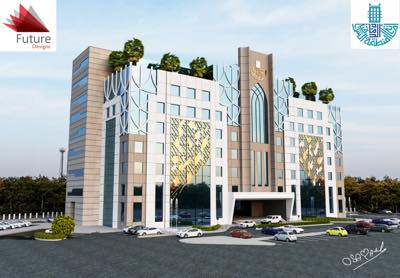 Knowledge, Future Designs
in future designs, our commitment has been to provide trendy comprehensive and complete design services to gain our customers' satisfaction. We work closely with our clients to offer comprehensive, innovative and practical design solutions. We help you bring out the best in your interior space that is functional and would meet your unique personality imprint.
Our attention to detail, from concept stage to completion, consistently provides our clients with extremely successful designs. Special planning, detailed drawings, lighting design, product and full material specification are all central to our design process presenting to clients with full costing for approval.
We are a close-knit team of designers and architects who are able to translate clients' ideas into successful projects, We continually deliver beautiful and functional spaces that go beyond our client's needs and expectations.
We are looking forward to building long-term relationships with our customers through constant communication and excel in our work.
Our Mission
We consider ourselves as a high quality service providers, distinguished among the other "commercial product" makers. In other words, we differentiate between a (space) and a (place), as each of the two hold different meanings and characteristics. We fully acknowledge that we are not the only ones in the business. However, it is our mission to become the first and top choice of the seekers of high end design and engineering services.
We keep carrying on in the process of developing our most valuable asset, which is our staff, therefore we equip our staff with the latest and highest performing technologies, and also enrich their professional experience with extraterrestrial engineering and design related courses.
We are good listeners to our clients, and flexible in terms of time and provide the wide range of engineering and design services from the basic levels and up to the full design package preparation.
Our Vision
Our target is to become the one of the top List engineering consultancy service providers in the kingdom of Saudi Arabia by 2030, complying with the visions values and goals, and to be the first choice for engineering and design services.